A shirt that's like no other
Has someone ever told you that your shirt stinks? Don't worry, you're not alone. While on a backpacking trip to Iceland, our founder was stuck wearing the same stinky shirt for almost a week because he accidentally put his dirty clothes next to his clean clothes and the next day, they all started smelling horrible. Following that trip, he was dedicated to creating a shirt that didn't stink. After a few years of research, development, and testing, the HercShirt (previously Apollo shirt) was released. The HercShirt is truly a groundbreaking product utilizing innovative metal infusing technology to blend beechwood, copper, spandex, and a few other materials into one shirt that keeps you looking, smelling, and feeling good for over 100 days without having to be washed.

If you're looking for the best and most advanced shirt in the world, order your first HercShirt and experience why 99.63% of people who order one keep and love it (the average keep rate for a shirt is around 76%).
3x Softer Than Cotton

+

Read our reviews; the Apollo is the softest shirt you'll ever wear. As soft as cashmere, this shirt will always make you feel like you're wearing a shirt made for kings.
Keeps your smelling good

+

Imagine a shirt that doesn't stink, and that's what you'll be wearing every single day. Our shirts allow you to smell good no matter what challenges life throws at you.
Keeps you dry

+

Staying sweaty is not only uncomfortable but also bad for your skin's health. Knowing those two facts, we engineered the Apollo to be moisture wicking and absorbent. The Apollo allows you to be comfortable and dry so your pores don't get clogged and you don't feel gross.
Wrinkle Resistance

+

Don't you love having a wrinkled shirt? No? Well, neither do we. That's why we made sure our shirt was wrinkle resistant, so you don't have to bring an iron whenever you're out enjoying the world.
Requires almost no laundry

+

Sometimes life can get wild; you might be on a backpacking trip for a few months or just hate laundry. No matter what adventure life takes you on, the Apollo can be comfortably worn for days, weeks, and even months without having to be washed with soap.
Temperature Regulating

+

What's worse than wearing a shirt that gets too hot and uncomfortable? Well, we created the Apollo to be be comfortable in all conditions like the harsh Minnesota winter and even the hot summers in Death Valley.
Product Downsides

+

1) Oils cause stains: Due to the material being so soft and delicate, if you stain it with oil based foods, sweat, or fabric softeners, it stains. Thankfully, this stain can be removed by pre-washing the shirt.

2) Not great for working out: The Apollo was designed for casual/light activity, so it's not ideal for super sweaty activity.

3) Your sweat can make it change: Copper has a unique ability to oxide based on your sweat. In the last few years we've sold thousands of shirts to hundreds of people all around the world and we've had less than five people whose diet caused their shirt to change colors. It's highly unlikely to happen, but it's possible.
Any questions for us?
We are happy to answer any questions you may have about our product.
Customer Reviews
Write a Review
Ask a Question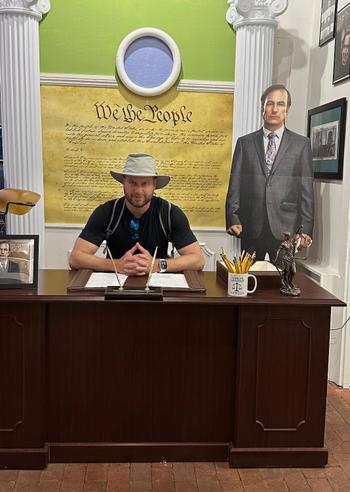 10/11/2022
Epic shirts live up to the hype
I was skeptical these would work but they really do. I wore the same tee shirt for four days straight and it did not stink like other materials would have (cleaner than cotton!). It is very soft, comfortable, and the cut is slender. I love the Apollo Shirt and thank Wen for his inventiveness!
Brian F.

United States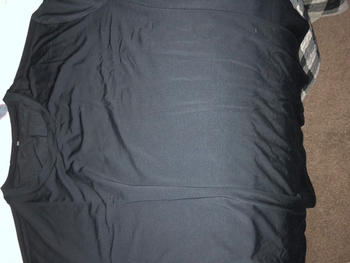 07/08/2020
Wonderful fit and feel
Worn only a couple times but loves it. Thank you for a great shirt!
Deedee E.

United States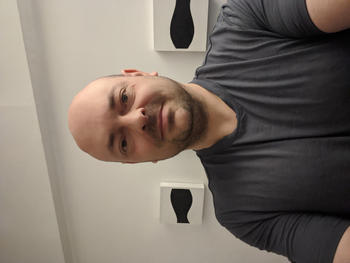 04/23/2020
F#@king Amazing Gear!
Best travel clothes by far and feels great to feel fresh after wearing for so long. Super comfortable and the guys that make the stuff genuinely care. I'm buying more
Victor d.

United Kingdom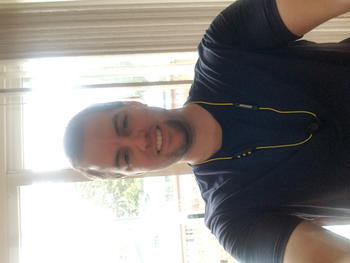 04/22/2020
Best shirt ever!
The shirt is probably the most comfortable and soft shirt I own. Great that I can use it for several days in my office and not ha e to change. I cant wait to be able to wear it out hiking! I like the shirt so much I have purchased 3 so far.
Derek B.

United States
12/06/2023
The PERFECT shirt
This shirt is amazing. From the first moment when I pulled it out to feel how soft it is, to using it in every day scenarios. I can wear it camping and then to a birthday party. It goes with me anywhere.
Matthew A.

United States