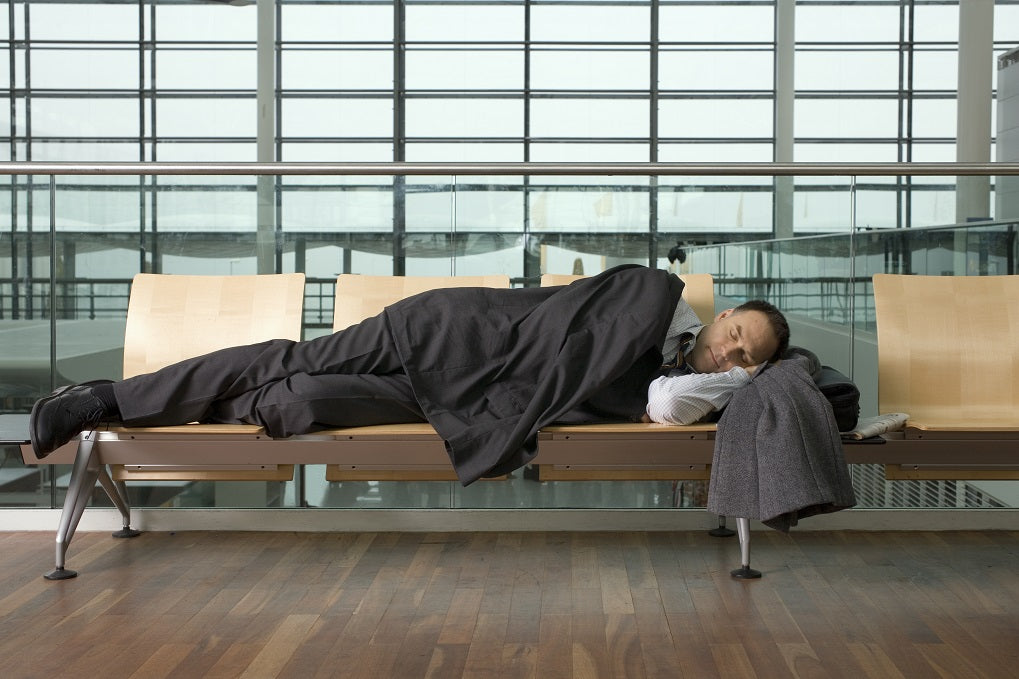 Posted on
---
Daytime naps can be good or bad for your sleep at night depending on when you nap and how long you nap. Generally, a short nap (less than 30 minutes) taken earlier in the day is the best if you don't want it to interfere with your sleep at night. 
Benefits of Napping 
Power naps during the day can help you get back on track if you are feeling tired, sleepy or you are unable to focus. Many of us automatically turn to coffee for a zap of energy. But a nap is far more effective at boosting energy levels and mental performance compared to coffee, and there's an actual study to prove it. 
If anything, that cup of coffee in the afternoon is more likely to end up making it harder to sleep at night, resulting in even more fatigue the next day. 
A quick 20-30 minute nap can improve concentration, bring up your energy levels, improve your creativity and even help you make decisions and solve problems.
A power nap during the day is especially helpful if you are struggling with sleep deprivation. Lack of adequate sleep can leave you tired, drowsy and mentally exhausted. Napping is the best way to rejuvenate yourself as you get ready to pay back your sleep debt at night. 
Napping can also improve your mood. You know how irritable and cranky people can get when they don't get enough sleep. A quick nap gets you right back into a good mood. 
If you are driving or operating heavy machinery, a power nap when you are feeling tired or sleepy could very well be a lifesaver.  
How Napping During the Day Can Help or Hurt Your Sleep 
It may seem counterintuitive but napping during the day can be good for your sleep. Traditional wisdom says that napping during the day will make it harder to fall asleep at bedtime. But if you keep your nap to less than 30 minutes and have it no later than 3pm, it should not affect your ability to fall asleep at night. 
In fact, some studies show that a short nap combined with moderate exercise can actually help you sleep better at night. It's not clear why, but it probably makes you less stressed and anxious, which is good for sleep. A nap can also energize you to do more work, which tires you out enough to make it easy to fall asleep later. 
So if you often get that lunchtime drowsiness and fatigue, take a short nap. You'll be able to sleep fine at night. 
That said, napping during the day can also hurt your sleep quality. This happens if: 
You nap for longer than 30 minutes. Longer naps can give you more energy, improve your memory and boost your creativity, but they can make it harder to sleep at night. Long naps can also leave you feeling groggy, though this feeling fades after some time. 

You nap too late in the day. If it's already 3pm, you are better off forgoing your nap and tough it out (unless you are driving or doing some other hazardous work). A late afternoon nap will still energize you but it will force you to sleep later than usual. 

You struggle with insomnia. Napping during the day, even for a short period, could worsen your insomnia.  
Ideally, do not depend on naps to stay awake and alert during the day. If you find yourself napping often, it's a sign that you are not sleeping well at night. Napping will not eliminate health problems associated with poor sleep. 
So the most important thing is to improve your sleep quality. Get a sleep routine, turn off gadgets early, avoid coffee in the afternoon and stay active during the day. If you get 7-9 hours of sleep each night, you'll find you don't need daytime naps at all. 
Relying too much on naps to get you through the day can create a vicious cycle where napping keeps you from sleeping well at night, which leads to more napping during the day, which further worsens your sleep quality and so on. 
How to Nap and Still Sleep Well At Night
If you have to take a power nap, there are two important things to remember. 
One, keep it short — about 20 to 30 minutes. A short nap will likely not affect nighttime sleep. It also lets you wake up feeling rested and refreshed. If you go past 30 minutes, you'll have gone into the deep sleep stage and you will wake up feeling groggy. Set a timer to wake you up.
Secondly, sleep early in the day. An early afternoon nap between 1pm and 3pm re-energizes you enough to last the rest of the day and doesn't affect your nighttime sleep. 
I recommend getting a sleep mask and ear plugs (or noise-canceling headphones) to help you fall asleep quickly especially if you are in a noisy place. You can also use a travel neck pillow to get more comfortable if you are napping on a chair. 
After you wake up, go outside or walk around a bit to shake off any grogginess you might be feeling. 
Quick links
Contact
6063 Hudson Road #160
Woodbury, MN 55125
Yo@hercLeon.com