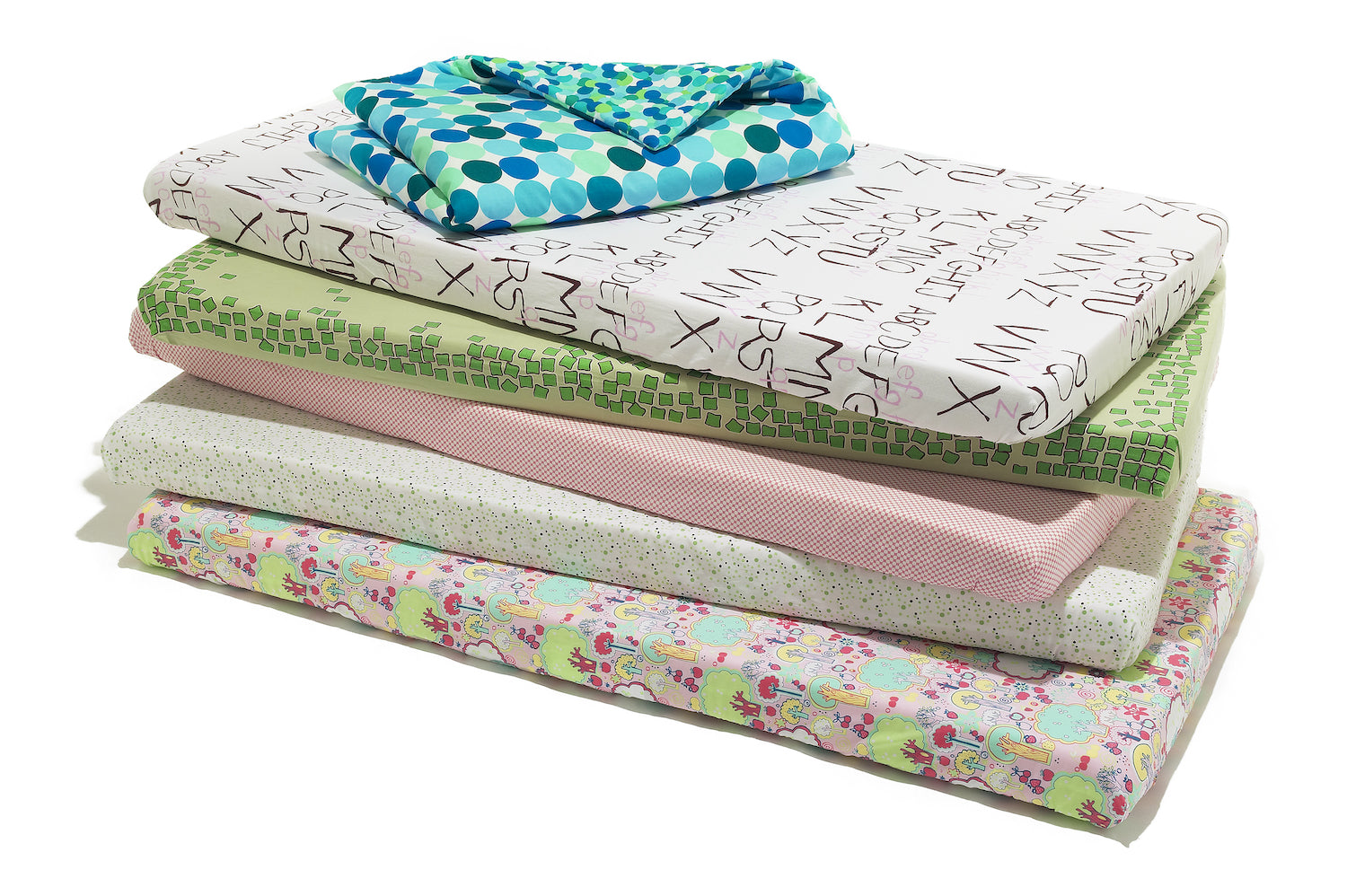 Posted on
---
Keeping the baby safe and comfortable is any parent's topmost priority. For this purpose, you will have to make various changes around the house. It might not have occurred to you, but crib sheets can also put your baby in danger or make them fussy. 
Yes, you might not believe us, but keep reading ahead, and you'll understand exactly what we mean. 
The crib is thought of as the focal point of a nursery and is an investment for many parents. They try to make it a chic and cute corner for the baby. To do this, they buy aesthetically pleasing cribs or use handmade bedding.
The above is actually against current safety standards. It causes you to neglect Sudden Infant Death Syndrome (SIDS) - the sudden death of an otherwise healthy baby, which often occurs while they're in the crib. 
This is why, the best thing you can do for your baby is buying a crib with a firm mattress and well-fitted sheets. Make sure there's no extra bedding or objects lying around.
We did our research to narrow down the top five mistakes that most people make while selecting crib sheets. Continue reading to enlighten yourself before you start crib sheet shopping for your baby! 
Investing in extra stuff and getting insufficient crib sheets 
Parents find themselves spending money on everything that they think goes with the crib, including bumper pads, crib accessories, comforters, blankets, pillows, etc. It's only understandable to want to create a cute corner for your baby to sleep in, thinking it will make them happy. 
However, in reality, these items may overcrowd the crib. They are potentially dangerous and a suffocation hazard for your baby. Sometimes you may even find deals with tons of stuff for the crib. Do not fall prey to them. These underpriced packages generally lack quality and can cost you in the long run.
In fact, you don't need to purchase any extra items. All you need to buy are sheets, sheets, and sheets. 
Think of it this way. 
You're actually saving money and investing in things that only ensure your baby's safety and comfort. 
But, how many sheets do you need?
Some babies are unproblematic and don't give a hard time by dirtying the sheets too often through puking, sweating, or excreting. Others might not be the same. 
Even if your baby belongs to the latter category, they may have some bad days. It's always better to be prepared. Make sure you have extra sheets at hand, so there's one less thing to worry about. 
The bottom line is that you should only invest in tons of high-quality sheets and ignore any other attractive items thrown at your face. 
Not getting the right fit for crib sheets
Not measuring the mattress before buying crib sheets is a grave mistake that you should never make. Inappropriately-sized crib sheets can slip off the mattress and be harmful to your baby. So, make sure you precisely measure the crib mattress and buy sheets with elastic corners accordingly.
The elastic finish is bound to fit perfectly around the mattress with minimum chances of slipping off. If you're looking to be extra cautious, you can get additional elastic straps to secure the sheet on the mattress.  
Not choosing the suitable material for crib sheets
How do you know which material is perfect for a crib sheet? 
Not going out with enough knowledge can lead you to make the wrong decision. There are pros and cons to every material, and we're here to tell you what's what. 
Getting cotton, eucalyptus, or bamboo crib sheets, especially organic ones, are a great decision. They're soft, comfortable, breathable, and hypoallergenic. On the downside, they tend to be less durable and shrink after frequent washes. Also, they don't always look crisp, but that's not a huge concern because the crib isn't going out to dinner parties. 
For winters, flannel crib sheets are perfect. They retain warmth and keep your baby cozy in the cold. Make sure you buy high-quality flannel only. Otherwise, the sheets will deteriorate quickly after a few washes. Also, ensure that you don't wash them at high temperatures. Good-quality flannel gets softer after each wash and is highly durable. 

Be mindful of petroleum-based materials like polyester, nylon and microfiber. Being that a child's body is still forming their immune system is very weak, it's always best to err on the side of caution and pick something that's natural. 
Lastly, if your baby seems to be allergic to wool, you can opt for fleece crib sheets. They are water-resistant and retain heat well. Plus, these sheets dry pretty quickly - just make sure you don't wash them at high temperatures. The catch is that these sheets attract dust and hair, so you'll have a tough time keeping them clean. 
Choosing non-machine washable crib sheets
Being a parent is a 24/7 duty with no breaks. So, you should always make choices that make your life easy and save you time and energy. Choosing machine-washable crib sheets is the best decision you can make to follow up on this motto. 
Handwashing sheets is an effort that you don't and shouldn't have to make. It's always wiser to let the machine do your work for you. Ultimately,  you could rid yourself of washing any crib sheets by getting disposable sheets, but we would advice against doing that because it's terrible for the planet and usually uses low-quality sheets.  
Choosing cribs sheets of the incorrect color  
It may seem like an unimportant factor, but the right colors aid the development of your baby's mind. They can help create a relaxing and calming environment for an infant. Now, please be mindful that you're picking colors that are from natural dyes rather than synthetic because there's no way to tell how these chemicals will impact your newborn, so to be safe, go with undyed, white, or natural dyes. 
Picking rough sheets
Have you noticed that some babies lose their hair and have patches sometimes? Well, this issue happens because rough cotton, linen, flax, and other types of sheets tug on the baby's delicate hair which leads to avoidable balding. 

Random fact: a chimp's crib is cleaner than a human baby's crib and they pick a specific type of material that's smooth which we guess (but we could be wrong) is to maintain their baby's thick and luxurious hair. 
Closing thoughts
We recommend that you get well-fitted, smooth, undyed, and natural sheets. Purchasing natural crib sheets should be your topmost priority. These soft, naturally-made crib sheets will give your baby a non-fuss surrounding, and they're especially great for allergies and sensitive skin. 
Your baby spends an ample amount in their crib, so it is essential that you create a safe and comfortable environment for them. Crib sheets play a huge role in ensuring that your child sleeps comfortably, which you should hold in high regard. So, make sure you keep the mistakes listed above in mind and shop accordingly!
Quick links
Contact
6063 Hudson Road #160
Woodbury, MN 55125
Yo@hercLeon.com