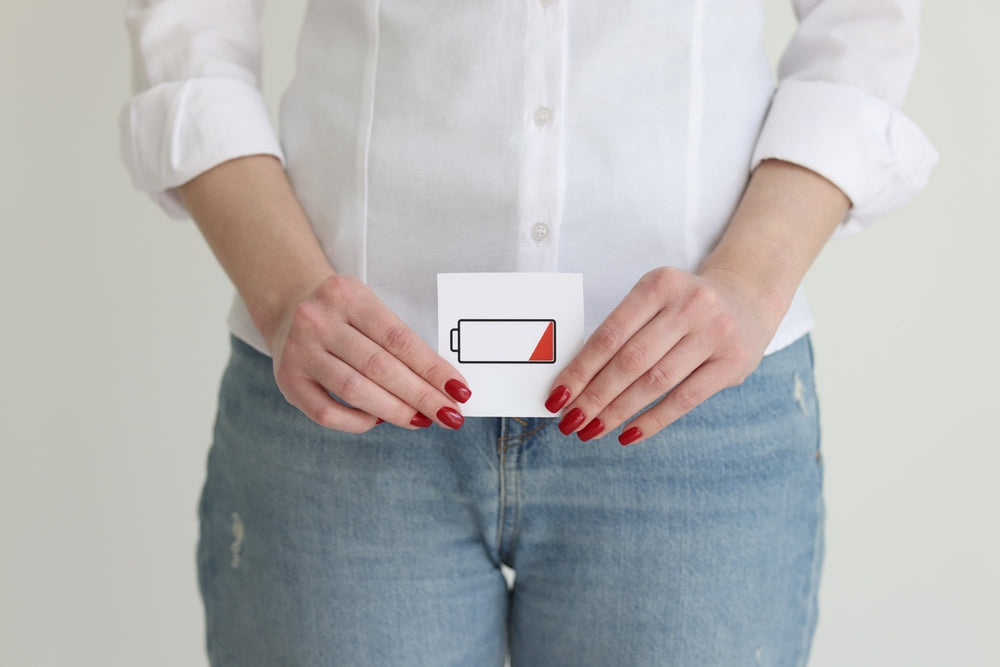 Posted on
---
A sleep disorder like insomnia or sleep apnea will affect your life and health in many ways. You will feel more stressed, experience low energy levels and you will be at a higher risk of poor health. 
Sleep disorders can also hit where it hurts most - your sex life. That's right, sleep disorders can cause or increase the risk of sexual dysfunction like erectile dysfunction, vaginal dryness and inability to achieve orgasm.
What is Sexual Dysfunction?
Sexual dysfunction happens when your sexy bits don't function normally. The most common sexual dysfunction that most people know of is erectile dysfunction in men. But sexual dysfunction can occur in women as well. 
Sexual dysfunction has four categories of disorders. 
Desire disorders where you have no desire for sex. 

Arousal disorders where you struggle to get aroused sexually. 

Orgasm disorders where you have delayed or no orgasm. 

Pain disorders where you experience pain during sex. 
Sleep quality is mostly linked to desire and arousal disorders. But it can also contribute to orgasm problems or pain during intercourse. 
How Does Sleep Affect Sex?
So why does sleep quality matter when it comes to sex? 
Great sex depends on a lot of things being right in your body. These include being energetic, having the right hormonal balance, being in a good mental/emotional state and so on. 
Sleep deprivation caused by a sleep disorder affects all these things. Poor sleep quality is known to cause a drop in testosterone levels, which in turn affects your libido and can lead to erectile dysfunction. 
Lack of sleep can increase your stress or anxiety levels, which can in turn make you less aroused during sex. Not sleeping also leaves you tired and fatigued, conditions that are certainly not ideal for a good romp in the sack. 
Poor sleep quality is also linked to a wide range of health problems that can affect your sex life. For instance, lack of sleep increases the risk for type 2 diabetes, a health condition that often causes low libido.  
Not getting adequate sleep also increases the risk of heart disease, which has been linked to vaginal dryness, erectile dysfunction and low libido. 
How Sleep Disorders Can Ruin Your Sex Life
1. Low Libido 
Sleep disorders are strongly linked to a lack of sexual desire. One of the reasons for this is that it reduces testosterone levels in the body. Testosterone is important in sexual desire. Low T leads to low libido, even in women. 
In women, poor sleep can also reduce levels of estrogen also contributing to less desire for sex. 
Lack of sleep is associated with poor mental health including increased anxiety and depression. Mental health is, in turn, strongly linked to libido. 
2. Lack of Arousal (e.g. ED in Men)
The sex hormones - testosterone and estrogen - that we've mentioned above also play a big role in sexual arousal. 
So if you have a sleep disorder that's causing low testosterone and affecting your libido, it will also likely affect how aroused you get during sex. 
In serious cases, you may go for days or weeks without experiencing any sexual arousal. Part of it is because you have no desire for sex. 
Lack of arousal can also affect your sexual performance. If you don't feel aroused as a man, you may struggle to achieve or maintain an erection. Men with sleep disorders are at a higher risk of erectile dysfunction. 
Lack of arousal also affects women. It usually manifests itself in the form of vaginal dryness, which can lead to painful intercourse. 
It's not just hormonal imbalance that can cause an arousal disorder. As we have already mentioned, poor sleep can cause or worsen mental health. Stress and depression are not exactly ideal conditions for getting your sexy vibe on.  
3. Difficulty Achieving Orgasm 
If you are experiencing arousal problems, then you are less likely to climax during sex. Lack of sexual desire and arousal often go hand in hand with orgasm disorders. 
Increased stress and anxiety from sleep deprivation can also directly affect your ability to get an orgasm. If you are a guy, you have probably experienced this. You are able to get and maintain an erection, but you have so many running thoughts that ejaculation gets delayed longer than usual. In some cases, you may even be unable to ejaculate. 
Women experience this too. The worst part is that delayed orgasm often increases anxiety, which makes it even harder to climax. 
Which Sleep Disorders Cause Sexual Dysfunction?
Just about any sleep disorder will lead to sleep deprivation and increase your risk of sexual dysfunction.
Take insomnia for instance, one of the most common sleep disorders. If you have insomnia, you'll struggle to get the recommended 7-9 hours of sleep, resulting in sleep deprivation. 
With some sleep disorders like sleep apnea, you might sleep for 7-9 hours but still not get enough sleep. That's because the disorder keeps you from enjoying restorative deep sleep. 
If you suspect you have a sleep disorder, it is a good idea to see a doctor or sleep specialist for diagnosis and treatment. In some cases, you may need medication to help you sleep better.
But some sleep disorders such as mild insomnia can be eliminated or managed by making certain lifestyle changes like having a sleep routine, working out more and eating a healthy diet. 
As you sleep longer and deeper, you'll notice your sexy self starting to come back to life. You'll experience a stronger desire for sex, easier arousal and increased sexual satisfaction. 
If you needed a better reason to improve your sleep quality, there it is. It will greatly improve your bedroom game.  
Quick links
Contact
6063 Hudson Road #160
Woodbury, MN 55125
Yo@hercLeon.com