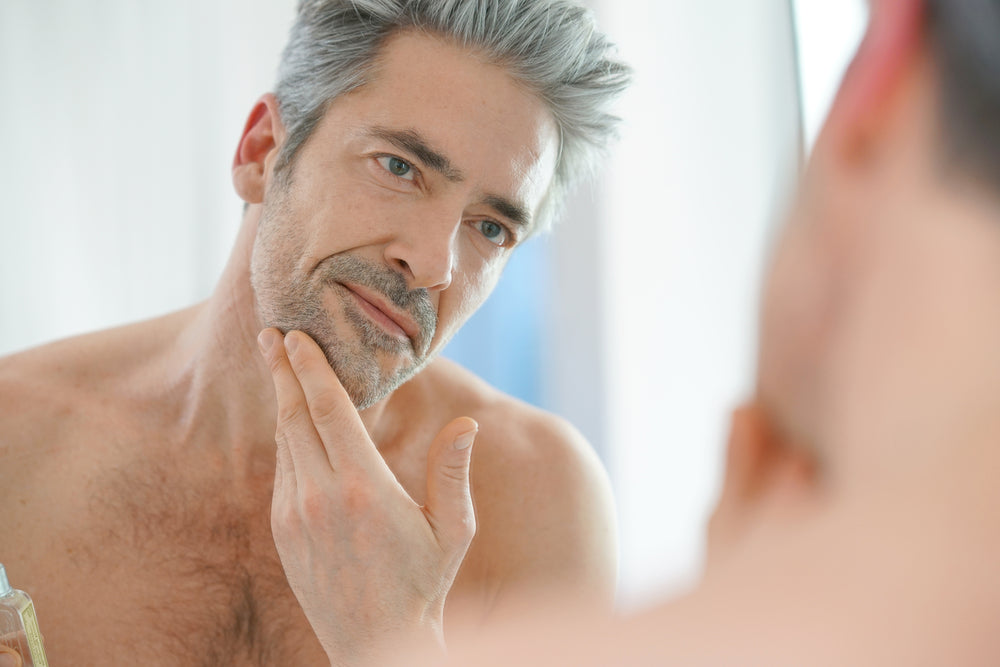 Posted on
---
Sleep, good quality sleep to be specific, is one of the best anti-aging secrets that many people don't take advantage of. Research has shown that sleep has a huge influence on the biological aging process. 
Not getting enough sleep causes accelerated aging. And it's not just about your skin. You'll also experience faster cognitive decline, loss of vitality and poor health. 
How Sleep Affects Aging 
There's lots of ongoing research that's looking at the link between sleep quality and aging. But the studies we already have show a strong connection between the two. 
Sleep deprivation is strongly linked to biological aging. One study showed that after just one night of poor quality sleep, blood tests of participants indicated molecular processes related to aging. These included higher inflammation and cell deterioration. 
Sleep also affects metabolism, cell division, the immune system and cell repair and restoration. Basically, your body starts failing while you are still young. 
Chronic sleep deprivation eventually affects just about every aspect of your body and health. You become more susceptible to diseases like heart failure and diabetes, you increase your risk of dementia, and your skin also ages faster. 
It doesn't help that poor sleep quality is often accompanied by other unhealthy lifestyle habits like high alcohol intake, a poor diet, excessive screen time and reduced physical activity. These accelerate biological aging even further.  
4 Ways Sleeping Keeps You Young (Regardless of Age)
It Keeps Your Skin Looking Great
Let's start with the most obvious sign of aging — a sagging and wrinkly skin. It's inevitable that we get wrinkles as we age. But many people get them a lot sooner than they should because their skin is not in good health. 
Wearing sunscreen, exfoliating and using good quality skincare products are all great for maintaining youthful skin. But they will not work well if you are not sleeping well. 
'Beauty sleep' is actually a real thing. When you sleep well, your skin looks smoother, tighter and wrinkles appear much more slowly with age. 
Sleep deprivation literally robs you of your beauty. Bad sleep affects blood flow to the face, which makes your skin appear paler, thinner and older. 
Lack of sleep also causes dark circles under your eyes. It also interferes with the production of collagen, which can make your skin wrinkle and sag. 
When you don't get enough sleep, your body has no time to repair damage on your skin caused by UV, pollution and injury. If you don't get good sleep, the condition of your skin deteriorates. 
Inflammation also goes up when you are sleep deprived, and this can trigger acne and other skin problems.
So as you plan your skincare routine, make sure 7-9 hours of high quality sleep every day is part of the plan. 
It Keeps You In Good Health 
One of the main markers of aging is a general decline in health. We don't expect to be perfectly healthy into our 80s and 90s. Health problems are part of aging. But similar to skin aging, it happens too soon in some people. Poor sleep habits are a major factor behind this.  
When you don't sleep well, a lot of things don't go right in your body including cell repair, immune function, and metabolism. Inflammation also goes up. 
All these greatly increase the risk of various diseases including cancer, type 2 diabetes, heart failure, high blood pressure and more. Nothing makes you feel twice your age than a debilitating disease. 
Getting good quality sleep keeps your body running smoothly and reduces your risk of a wide range of health problems even as you get older. 
It Keeps You Active 
Exercise is important if you want to maintain your youthfulness. It builds your muscles, strengthens your joints and keeps you healthy. It is also great for your skin and cognitive function. 
Poor sleep interferes with your ability to work out. You have no energy or motivation to hit the gym or go on a run. 
Sleep deprivation is almost always combined by a sedentary lifestyle. And without the regular exercise, your body will age faster.  
It Prevents/Slows Down Cognitive Decline 
Another common marker of aging is cognitive decline. Memory problems, poor decision making, reduced concentration — these are common in older people. In extreme cases, cognitive decline can end up with dementia. 
You've probably experienced what one night of poor sleep does to your brain. You struggle to focus, your moods are all over the place and you may even struggle to remember some things. Now imagine what years of sleep deprivation can do. 
It's no surprise then that sleep deprivation has been linked to a higher risk of dementia.  
Final Thoughts
Don't spend a lot of money on anti-aging products while ignoring one of the most effective anti-aging solutions. Create a healthy bedtime routine right now and commit to getting 7-9 hours of sleep every night. 
If you are struggling with a sleep disorder, see a doctor for diagnosis and treatment. 
Quick links
Contact
6063 Hudson Road #160
Woodbury, MN 55125
Yo@hercLeon.com