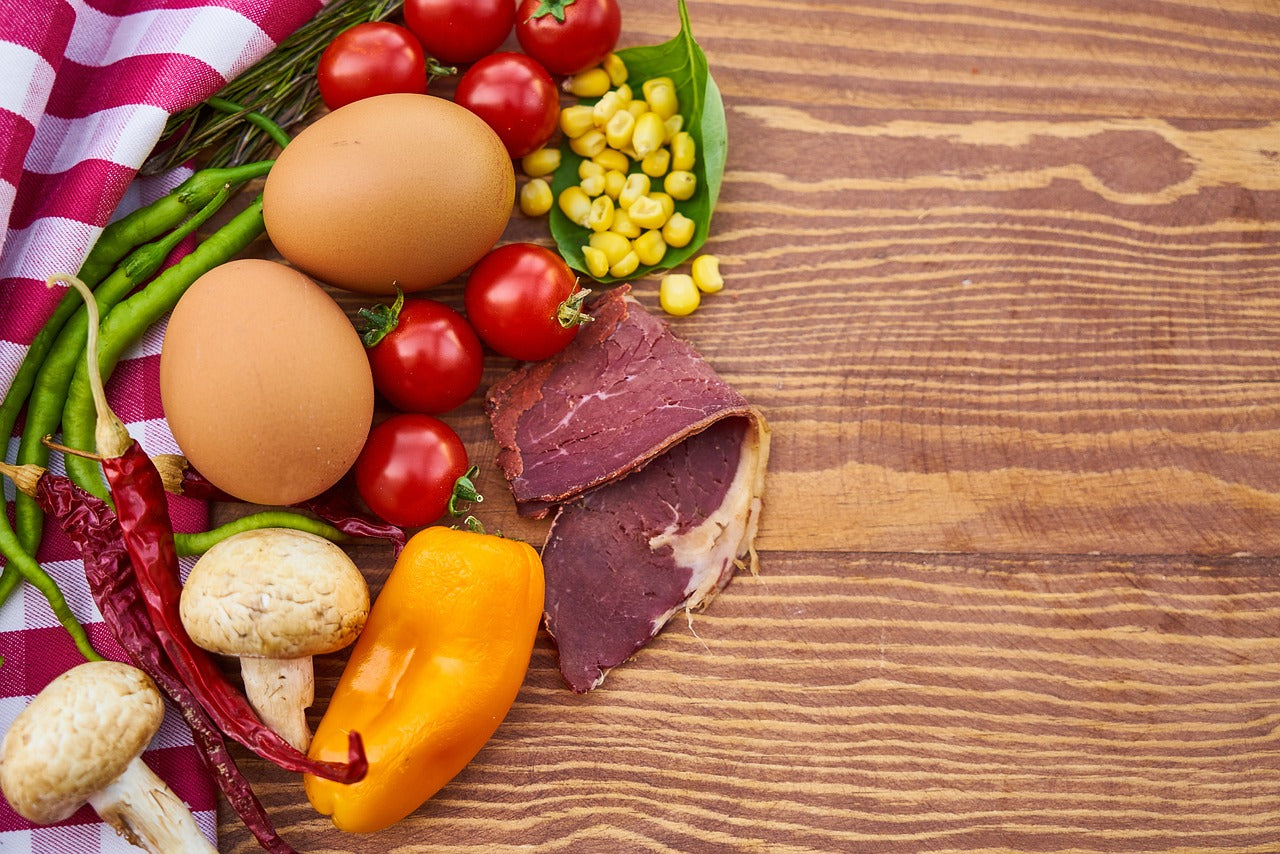 Posted on
---
We often don't talk about sleep and nutrition, but they are connected. Your diet can have a big influence on the quality of your sleep. Processed foods, especially simple carbs, can mess with your sleep quality. 
On the other hand, foods like fish, nuts and certain herbal teas can help you sleep better. In this post, we look at some of the best foods (and drinks) for sleep. Add these to your diet to tackle insomnia and other sleep difficulties. 
The Most Important Nutrients for Sleep
We can't include every food that's good for sleep and even some of those we discuss may not be accessible to everyone. It's more important to know what nutrients you need for sleep. You can then find easily accessible foods that are rich in these nutrients. 
Here are the most essential nutrients for sleep. 
Fiber -

Eating fiber-rich foods has been

found

to contribute to deeper and more restorative sleep. It also eliminates sleep disruptions caused by digestive problems. 

Magnesium

- Magnesium helps calm down your nervous system, which prepares your body and brain for sleep. It also regulates the sleep hormone, melatonin. That's why magnesium supplements are sometimes recommended for sleep difficulties.  

Melatonin -

We make melatonin naturally in our bodies, but we can also get it through diet. Fish, eggs, nuts and seeds are great for boosting melatonin levels in your body, which in turn helps you sleep better. 

Tryptophan

- Tryptophan, an amino acid, is a common sleep-boosting supplement. The body uses tryptophan to make serotonin and melatonin, two hormones that are crucial for sleep. You can get tryptophan from protein-rich foods including eggs, chicken, and shrimp.    
The Best Foods to Help You Sleep 
Milk 
It could just be that the act of drinking a warm glass of milk helps people relax. But there's also a chance that the tryptophan in milk boosts the level of melatonin and serotonin in your body, which makes you feel good and sleepy. 
Turkey and Chicken
Turkey and chicken are other excellent sources of the amino acid tryptophan. Adding these foods to your diet can help boost levels of melatonin in your body. 
Note that a single meal of turkey or chicken will likely not make a significant difference. So don't blame your Thanksgiving drowsiness on the roast turkey you just had. Rather, having turkey and other tryptophan-rich foods regularly is what will help.  
Eggs and Fish
Eggs, fish and nuts contain a high level of melatonin. So adding them to your regular diet can make a difference in sleep quality. 
In addition, fish and especially fatty fish like salmon are rich in vitamin D and Omega-3. These two nutrients boost serotonin levels, which in turn helps you sleep better. 
Nuts & Seeds
Nuts and seeds are the best sources of magnesium. If you have mild insomnia, try adding them to your diet. 
The highest sources of magnesium include almonds, Brazil nuts, cashews, chia seeds and pumpkin seeds. 
Fruits & Veggies
The best way to add lots of fiber to your diet is to eat more fruits and vegetables. You can also try fiber-rich carbohydrates like oatmeal, brown rice and whole grain pastries. 
Herbal Teas
Herbal teas have been used for centuries to promote good sleep. Most of them work by reducing stress and anxiety, which makes it easier to fall asleep. Just make sure that whatever tea you drink doesn't contain caffeine. 
Some of the best herbal teas for sleep include chamomile, lavender, valerian, and passion flower tea. Even the simple act of sipping on a cup of tea before bed can help you calm down.  
Which Are The Worst Foods for Sleep?
You already know caffeine is bad for sleep. Leave at least 8 hours between your last cup of coffee and your bedtime. 
Other foods that can worsen your sleep quality include processed foods, sugary foods, fatty foods, alcohol, and fatty foods. Avoid these foods in the evening. 
Quick links
Contact
6063 Hudson Road #160
Woodbury, MN 55125
Yo@hercLeon.com