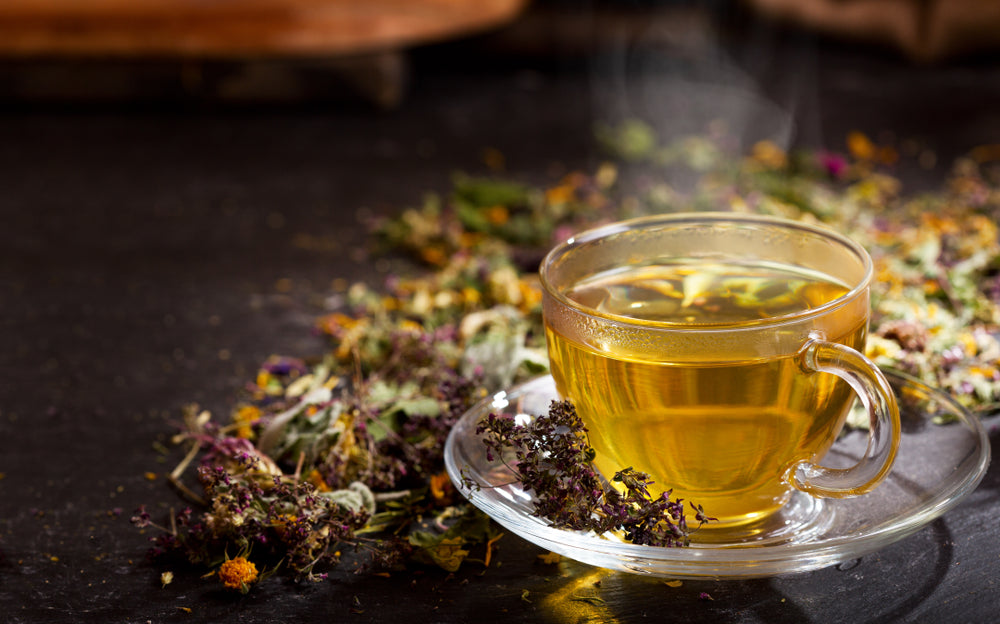 Posted on
---
There are severe cases of insomnia and other sleep disorders that warrant prescription medication. But for most people who are struggling to sleep well, there's no need to go that far. There are plenty of natural products that can improve your sleep quality from herbal teas to supplements. 
Here are the ten best home remedies and natural sleep aids for insomnia and other sleep problems. 
1. Melatonin 
If you are struggling to fall asleep in the evening, you are probably not producing enough melatonin. This is the hormone that helps us relax and prepares the body for sleep. 
Taking melatonin supplements can help you fall asleep easier. The standard advice is to start at 0.5mg about an hour before you go to bed. If it doesn't work, increase dosage by 0.5-1mg every week until you find the most effective dosage. Don't go above 5mg. 
It is safe to use melatonin even in the long term. Unlike sleeping pills, melatonin doesn't cause dependency nor does it have serious side effects. 
Keep in mind that melatonin on its own is not enough to overcome insomnia. You also have to adopt a good sleep routine. Turn off gadgets an hour or two to bedtime, find a relaxing pre-bedtime activity like reading and keep your bedroom sleep-friendly. If you take melatonin and still use your phone in bed, it won't be very effective. 
2. Magnesium 
Magnesium is another great sleep supplement. Normally, we have magnesium in our body. It helps calm down nerves and regulates melatonin. So it's important for relaxing and sleep. Magnesium deficiency is linked to sleep disorders like insomnia. 
One thing you can try is eat foods rich in magnesium like dark chocolate, nuts, legumes, leafy greens and whole grains. In addition, consider taking magnesium supplements. Magnesium glycinate and magnesium citrate are the two most effective types of magnesium supplements for sleep. 
Experts recommend an adult dosage of 200-350 mg per day, taken about half an hour before sleep. 
3. Lavender
When it comes to using essential oils for sleep, lavender is King. Lavender oil has been used for centuries to promote better sleep and help calm the mind. 
Lavender helps you sleep by calming down your nervous system, lowering your blood pressure and improving slow wave sleep. 
People who use lavender for sleep say it helps them fall asleep faster and sleep deeper. They wake up feeling more rested and energized. 
There are several ways to incorporate lavender into your sleep routine. An easy one is having an ultrasonic essential oil diffuser by your bedside. Add a few drops of 100% natural lavender essential oil and then set an automatic off timer or let it run the entire night. 
There are also lavender sprays you can apply on your pillow, add lavender oil to your evening bath soak, add it to your moisurizer and apply it on your skin or drink lavender tea. 
4. CBD Oil
Don't worry, Cannabidiol or CBD will not make you high since it contains very little THC, the component in marijuana that makes you high. CBD is one of the hundreds of components in marijuana, though most of the CBD oil sold in the US is derived from hemp plant, not marijuana.  
CBD has been used for years to treat a wide range of health problems including arthritis, epilepsy, and chronic pain. It is also a popular go-to for people who want to lower their stress and anxiety.
Several studies have also found CBD to be an effective sleep aid for insomnia and various other sleep problems. It likely works by reducing anxiety and helping calm down, which makes you fall asleep faster and enjoy deeper, more restful sleep.  
CBD oil is available in many forms including bath bombs, capsules, extracts and creams. 
5. Exercise 
Most of us ignore one of the most effective natural sleep aids — exercise. In fact, a sedentary lifestyle where you are rarely active is associated with reduced sleep quality. 
Moderate to intense exercise can help you sleep better and overcome sleep disorders. Exercise affects sleep in various ways. 
The main one is that it creates a higher sleep drive. That is, the need for sleep. When you work out, you get tired. So your body demands more rest, which can help you fall asleep faster at bedtime. You'll also find you sleep more deeply. 
Sleep also reduces stress and anxiety, another factor that can greatly improve your sleep quality. 
Exercise is also a great way to improve the sleep-wake cycle of your circadian clock. In other words, it's easier to stay awake when you need to and sleep when it's time for sleep. 
This is why exercise is one of the best ways to deal with jet lag. It can also help if you have an unusual work schedule that forces you to sleep at an unusual time. Simply adjust your workout schedule to fit your work schedule. This will help your body adapt to a new circadian clock.  
6. Meditation 
Meditation is another proven way to deal with anxiety and stress, two of the biggest enemies of good sleep. Regular meditation helps you calm down and makes it so much easier to drowse off in bed. 
A few minutes of meditation during bedtime can help with insomnia, delayed sleep latency and other sleep issues. A simple meditation can consists of breathing exercises and a body scan. 
If you need help getting started, there are lots of guided meditation apps you can use. The most important thing is to find a comfortable space and make it a regular thing. The more you meditate, the more effective it is for sleep.  
7. Valerian Root
Valerian root is an age old treatment particularly for anxiety and depression. So it's no wonder that it's one of the most popular sleep herbal supplements. 
The research we have so far indicates that valerian root might be helpful for insomnia and sleep latency. But it's inconclusive. You can give it a try and see if it works for you.   
Valerian root is commonly available in form of capsules that you take orally. You can also get the root itself and add it to hot water. 
8. Glycine
Glycine is an amino acid that plays multiple roles in the body. One of those roles seems to be sleep. Several studies have found that takig glycine supplements helps people fall asleep faster and results on better sleep quality. 
Because glycine affects so many systems of the body, researchers don't know exactly how it helps with sleep. It's likely that it helps calm down the nervous system, lowers core body temperature (improtant for sleep) and increases serotonin (a neurotransmitter essential in sleep regulation). 
Glycine is available as a pill or powder with the recommended daily dosage being 0.8g per kg of body weight. 
9. Vitamin D
Vitamin D deficiency has been linked to poor sleep and sleep disorders. Researchers aren't sure how Vitamin D affects sleep but they suspect it affects melatonin production and sleep regulation. 
So taking vitamin D supplements might help you fall asleep faster and get better sleep quality overall. The recommended dosage for adults is 15 mcg or 600 IU per day, though higher doses of 2,000 IU or more seem to be more effective for severe insomnia. 
For best results, take vitamin D in the morning. There's some evidence that taking it late in the day might interfere with sleep. 
10. Chamomile 
It's not the most powerful natural sleep aid, but chamomile can help with mild sleep problems. Taking chamomile tea before bed can help you sleep faster and better. 
Other teas that are good for sleep include valerian root, lavender, passionflower, and magnolia. 
Quick links
Contact
6063 Hudson Road #160
Woodbury, MN 55125
Yo@hercLeon.com