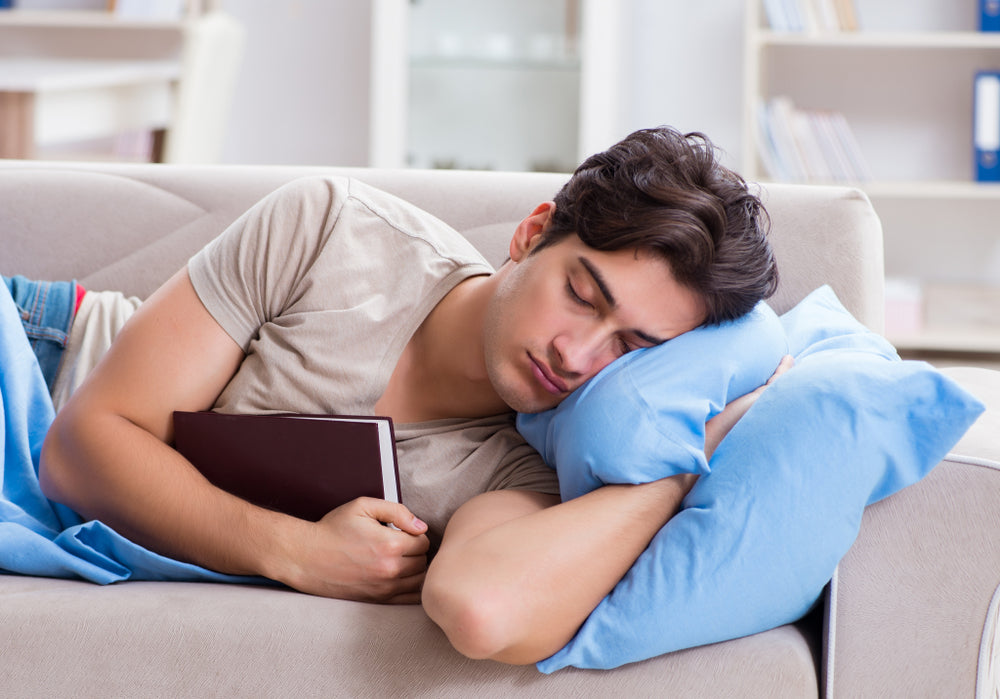 Posted on
---
When buying bedding for your college kid, there are a few important considerations to keep in mind including comfort, longevity and hygiene. It may be tempting to, but don't get cheaper items. It's worth spending extra to ensure they get high quality bedding that promotes better sleep. 
Here are some of the best bedding for college students. 
Comfortable Mattress
If the college dorms don't have mattresses or if your kid is planning to live in their own place, you'll need a good mattress. Don't get the cheapest foam mattress you can find. It will ruin their sleep, which in turn will affect their academics, health and social life. 
College kids are already bad at getting adequate sleep. Buying an uncomfortable mattress will only make it worse.  
We recommend a high quality memory foam mattress, hybrid mattress (foam + coils) or latex mattress. Hybrid and latex mattresses are especially ideal as they offer excellent support, pressure relief, cooling and durability. 
You can get a good quality twin XL mattress starting at around $400-$500. 
Mattress Pad
If the dorms have mattresses, consider buying a mattress pad or topper instead. Most dorm mattresses are usually low to average quality and have seen better times. Adding a topper or pad on top will greatly improve comfort. 
Usually, a 2 or 3 inch memory foam topper will do the trick, but you may need to wait until your child has slept on the mattress to decide what kind of topper to get. 
If the mattress feels hard and lumpy, a memory foam topper is perfect. If the mattress is soft and sagging at the center, get a firmer foam or latex topper. 
Sometimes, a cheaper microfiber mattress pad is enough to make the dorm mattress comfortable.  
Waterproof Mattress Protector 
Whether you are buying a new mattress or not, get a waterproof mattress protector. It goes a long way in keeping the bed clean and hygienic. 
A mattress protector prevents fluids like sweat, dirt, allergens and food crumbs from collecting on the mattress where they can bring about mold, mildew, bacteria, bad odors and more. 
And because a mattress protector is washable, it makes it easy to keep the bed clean. It is especially helpful for college students who are sensitive to allergens or prone to skin breakouts. 
Plenty of Sheets & Pillowcases
College beds can get dirty really quickly. Ideally, college students should change sheets once or twice quickly and pillow cases every couple of days. But good luck getting your college kid to wash their bedding that often. 
The solution is to get them more bedding so they can change sheets and pillowcases frequently without having to do laundry every time. We recommend getting them at least two sets of sheets. These include four sheets (2 flat and 2 fitted) and two pillowcases. 
Consider getting extra pillowcases so they can change to a fresh one every other day. 
Having clean and hygienic bedding is essential for skin health. Dirty bedding is one of the most common triggers for acne. It may not seem like a big deal, but acne can seriously affect your college child's academic and social life. 
Breathable and Moisture-wicking Bedding 
When picking out bedding, stick to fabrics like cotton, eucalyptus (sometimes called Tencel), silk, and bamboo. 
These fabrics offer the best comfort for college students. One, they are soft and gentle on the skin. Two, they are breathable, which helps your kid stay cool at night. And three, they are good at absorbing sweat, which is helpful if your child sweat a lot at night or if they are going to college in a warm climate. 
These types of bedding are a bit pricer than polyester and nylon sheets and pillowcases, but they are worth it. 
Antimicrobial Bedding 
You probably already know this from their bedroom at home, but college students can get messy and neglectful of hygiene. 
They eat and drink in bed, get in bed with dirty clothes, go for long without changing sheets and so on. This can lead to an unhygienic sleeping environment and inevitably health issues like acne and respiratory problems. 
One of the best ways to protect them from their own messiness is to get antimicrobial bedding that's been treated to kill bacteria. No matter what they do, the bed stays bacteria-free. 
We have three types of antimicrobial bedding in our catalog. 
Breathable Comforter/Blanket + Duvet Cover
Unlike sheets, a single high quality comforter or blanket is usually enough for college students. Look for a breathable comforter that keeps them warm without overheating or causing them to sweat. 
If you are on a budget, a down alternative comforter will do though it can get a bit too warm if it has a high fill power. Look for one with a breathable cover made from cotton, bamboo or eucalyptus to reduce how much heat the microfiber filling traps. 
If you don't mind spending more, a down comforter is the best choice. It has excellent insulation, it's all-natural and it is highly breathable. A wool or cotton filled comforter is also an excellent choice. 
No matter what kind of comforter or blanket you get, make sure you also get a duvet cover for it. It's not a good idea to wash a comforter frequently. Down and wool comforters are especially delicate. A duvet cover protects the comforter from getting dirty and they only need to wash the cover. 
For added comfort, get a duvet cover made from a moisture-wicking and breathable material like cotton, linen or bamboo.
What Size Bedding Should I Get For College?
Most college dorms have twin XL beds, so stick to a twin XL size when shopping for a mattress, sheets and other bedding. For the pillow, a standard pillow will do. 
If they are moving into their own housing, of course you have more flexibility on the size of bed and bedding you get. A twin or twin XL bed is perfectly adequate for college-age students, but you can spring for a full size if they'd love a bit more sleeping space. 
Just keep in mind that a bigger bed will also mean larger and more expensive bedding. 
What Kind of Bedding Lasts the Longest?
Cotton is the best choice when it comes to longevity. 100% cotton sheets, duvet cover and pillow cases can last throughout your kid's life in college. Cotton bedding also happens to be one of the most comfortable. 
For the mattress, a high quality memory foam, hybrid or latex mattress will easily last 8-10 years. And for the pillow, get a memory foam, latex or down pillow. Microfiber pillows are cheaper but they don't last long.  
As for the comforter, those with natural filling like 100% cotton, wool or down last the longest (up to 10 years or more) though they are pricey. Again, down alternative microfibers are more pocket-friendly, but most wear out by the end of the second year. 
Quick links
Contact
6063 Hudson Road #160
Woodbury, MN 55125
Yo@hercLeon.com